Smart locks are arguably among the most popular home tech products in the United States, along with other connected devices such as home-access controls and security systems. According to MarketsandMarkets Research, the smart lock market is likely to experience explosive growth in this decade, thanks to the immense benefits these locks offer.
Smart locks add function and style to a very crucial component of any home or property: the door. And thanks to significant advancements in technology, smart locks are becoming smarter each day. They're now jam-packed with features and benefits to serve the needs of home and business owners alike. Products from reputable manufacturers, like our Turbolock products, are designed to work with voice assistants, Bluetooth and Wi-Fi, and they come in a variety of designs and styles to fit clients' preferences.
Many individuals and businesses can benefit from smart locks, including:
Homeowners Looking for Convenience
Traditional keys are a bother to carry around and can be difficult to fetch and use sometimes. Imagine you just came from the grocery or laundry shop and have bags in your hand. Will you have to drop them to get keys from your pockets or handbag?
With smart locks featuring Wi-Fi or Bluetooth connectivity, you can use your smartphone to unlock the door even before picking up the baggage from the car. Controlling a smart lock remotely via Bluetooth or Wi-Fi offers tremendous convenience for all homeowners.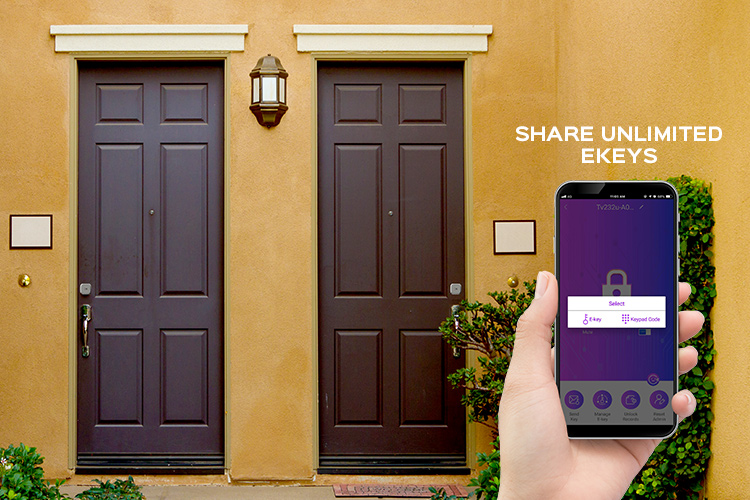 Smart locks, such as the TL117 Turbobolt, also give homeowners the ability to send e-keys to individuals who need access to their property when away, including:
Visiting relatives who show up earlier than expected and find no one at home to welcome them — you can send them a temporary e-key so that they don't have to wait outdoors for hours
Contractors who need access to your home for repairs or remodels when you're stuck at the office
Cleaners, dog-walkers and all other regularly scheduled service providers
Delivery personnel who need to place sensitive and valuable deliveries inside the house for safety reasons
Potential homebuyers who want to tour the house when you aren't available
Vacation or property rental guests
The e-keys can be created and deleted as needed, offering you a level of convenience that you can't achieve with traditional locks and keys.
The Disabled and Elderly
Many individuals have difficulty manipulating traditional locks, including the elderly, stroke victims, and people with Parkinson's disease, cerebral palsy and arthritis. Using the T115 Smartbolt, makes it easy for them to gain access to homes and area businesses.
Most Turbolock products can be operated via iOS and Android apps. Additional smart lock functionality for disabled individuals can be achieved through the use of assistants such as Alexa and Google Assistant for voice control. For example, the assistant can be programmed to switch off the lights and lock the front door when you input a "Goodnight" command.
Businesses Looking for Convenience
Just like in residential properties, commercial properties can utilize smart locks to add function and security to their premises as well as achieve tremendous convenience in their operations.
Hotels, for example, are the biggest consumers of smart locks because they smooth their operations significantly. With smart locks, guests at hotels have easy access to rooms using smart cards, which are trouble-free to carry around and use. The smart locks can be accessed by two or more smart cards simultaneously, giving the management access to the rooms (at a scheduled time) for cleanup or maintenance without asking the customer for their key card.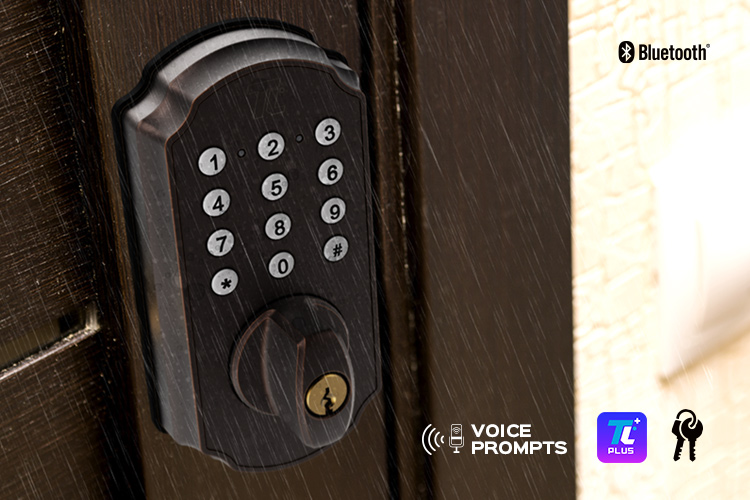 In offices and other commercial properties, locks play a crucial role in restricting access to certain areas via programmable codes. For example, smart locks are ideal for regulating access to server rooms where sensitive company data is stored. Turbolock's TL116 deadbolt lets you enter up to 12 extra digits to disguise passwords.
Some smart locks have built-in alarms and auto-locking abilities, offering added security to your business even when you are away. Others have built-in cameras that can record and show the person trying to access your premises in real time.
Who Could Benefit from a Smart Lock? Everyone!
Anyone looking to bolster their door lock's security, functionality and convenience can benefit from a smart lock. Turbolock offers an assortment of smart locks designed to provide intelligent security to homes and businesses throughout the nation. Check out the various options available at Turbolock and see how they can enhance your property.