There's a lot going on in the world today. And – by golly, by gum! – you're absolutely ready for a vacation. You need one and it's well deserved. You have your bags packed. You've already arranged for a neighbor to look after your pet. But you forgot to consider the most important thing you leave behind — your home! No worries. Smart locks are all the rage now, and Turbolock's range of security products can help protect your property while you travel.
Keeping your property secured while on vacation involves two approaches.
Ensure the security of your home and belongings.
Protect your personal items while you travel. This might include locking down your RV, bike and luggage.
Fortunately, smart locks provide a universal solution to safeguarding your property.
Benefits of Using Smart Locks to Secure Your Home
If you have a house sitter or someone coming to check on your pets, you can give them their own security code and set an expiration time for added safety. Once you return home with a fabulous new tan, you can reset the codes and forget about collecting keys to maintain your security.
Smart locks let you track who comes in and out of your house. It's a great way to track when your kids arrive home without waiting up or calling them on the landline while you're on vacation. If you're worried about people leaving the door unlocked, you can double-check online from your Parisian hotel.
Protection from Lock Picking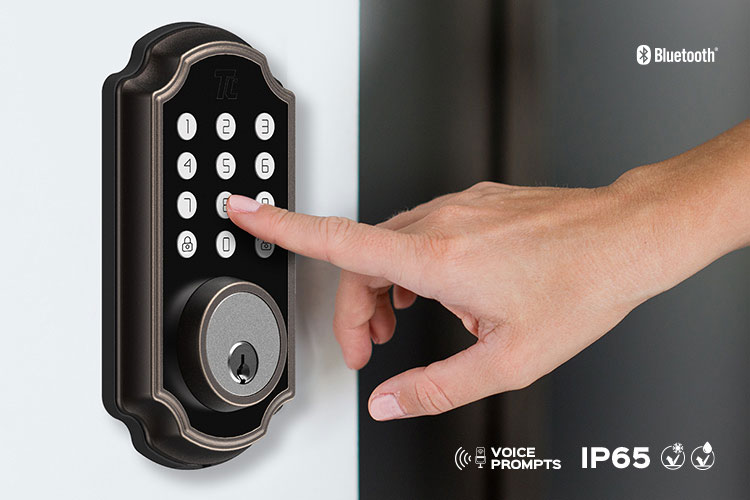 Fear of burglaries can keep you awake and ruin your vacation Zen. Traditional locks are vulnerable to lock picking. However, smart locks that rely on keyless entry require a code that the would-be thief conveniently will not possess.
Locks such as the Turbolock TL116/TL117 —  the 117 model is Bluetooth-enabled with app control — provide a digital deadbolt lock with a keypad and voice prompts. If you still have a cleaning service or need to allow people into the house to care for pets, keyless entry is the way to go.
Forget about passing out keys to everyone in the neighborhood. You can grant access via 10 programmable passcodes. And a voice prompt guides you through the setup in minutes, so you can concentrate on making vacation plans.
And, while you're on vacation mode, it's good to have the peace of mind of a one-year limited warranty.
Why RV Locks Are a Good Idea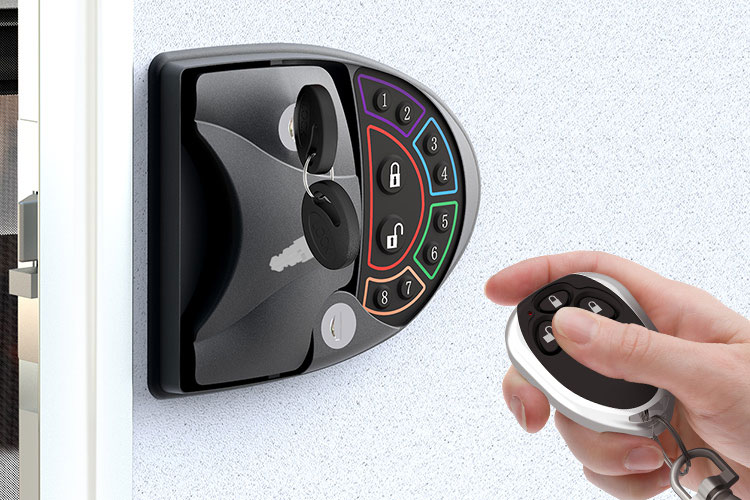 If you plan to take your RV on vacation, you're essentially taking your home with you. Protect it the same way you keep your permanent home safe — with a Turbolock Smart RV Lock.
Keyless entry locks give you even more freedom when you want to roam away from home. Here are some of the benefits:
Leave the campsite for all-day hikes without worrying about losing your keys.
Open the door, whether you have your key or not (as long as you remember your passcode).
You can lock the door from the inside with a deadbolt lock without removing the RV lock.
Create a passcode for friends who use the RV or change the passcode if your buddies leave the door unlocked.
Forget the hassle of making, passing out and collecting keys.
Grab a Smart Safe for Enhanced Privacy & Property Protection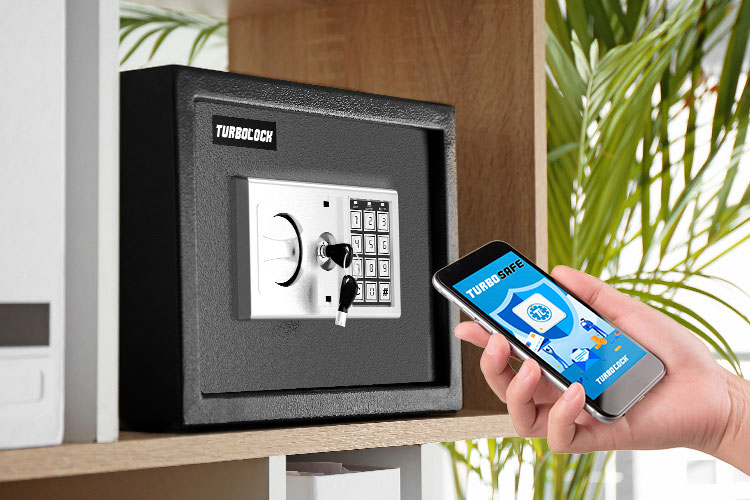 Jewelry. Cash. Birth certificates. Important tax or real estate documents. Gold bullion. A smart safe can keep those very personal, private valuables secured. Bonus points if it has a monitoring app that keeps you up to date with if the safe has been moved, unlocked or opened.
Protect Your eBike or Scooter
Whether you rent a bike to explore Ireland's scenic coastline or plan a long ride during your vacation, you need a reliable way to secure your primary means of transportation.
If you don't want the hassle of misplacing the key to your bike lock, go with the TL113 Smart Bike Lock that simplify your cycling experience. This lock is not only ultra-tough, but it turns your smartphone into a key.
Choose a Bluetooth-enabled bike lock. Download the manufacturer's app on iOS or Android for mobile access to your wheels without a key. You can even grant friends access if they borrow your bike.
But the TL113 isn't just for eBikes and scooters. With its braided steel cable, the you can use it to lock gates, fences, barns and more. Tough. Durable. IP67 weather resistance. It's definitely security you can rely on.
Turbolock Solutions Let You Enjoy Your Vacation
Your mom or the neighbors might say they love you. That doesn't mean they want to run over to your house every time someone needs access to your home while you are on vacation. After all, you didn't invite THEM to enjoy the capitals of Europe with you.
Do everyone a favor. Discover Turbolock smart locks to keep your home and belongings secure without rubbing it in that you're on vacation — and they aren't.